An ecommecre SEO audit is a review process carried out on an eCommerce website to ensure that the site is correctly optimized for search engines. Most webmasters develop a website so as to reach a target market. Since search engines are the primary ways in which people seek information on the internet, then website owners need to ensure that through SEO, their websites are optimized and strategically positioned on search engines so as to reach their target.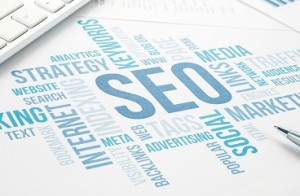 For SEO to be highly effective, various on-site and off-site techniques need to be applied to a website. These techniques need to adhere to various rules set by search engines. The eCommerce SEO audit therefore works to ensure that all SEO techniques applied adhere to these rules to avoid search engine penalization or probable black-listing.
Ecommerce SEO site audits should be done regularly on a website as more pages and content gets added onto the website and as more back-links build towards the website. Furthermore, search engines keep changing their search algorithm and therefore, you need to keep auditing your site to ensure that such new algorithm do not affect your website adversely.
There are three primary perspectives of professional eCommerce SEO audits. Whether outsourced or conducted in-house, these three approaches are vital for a successful eCommerce SEO strategy.
1. Technical SEO Audit
A technical SEO audit reviews the HTML code used in a given website. HTML is the back-end scripting language that is used when developing a website. Web browsers read this back-end HTML and interpret it to present the information that is viewed on a website. The search engine software that ranks website therefore reads the HTML on the website and indexes a website based on the HTML.
The technical SEO review audits the website back-end HTML to ensure that it is optimized for search engines. Some of the HTML files important to search engine indexing include the robot.txt file that informs the search engine about the website and the site map that helps the search engine to index a website correctly. A technical SEO audit can also review the website to ensure the website loads at optimal speeds and that the website is optimized for phone browsing among other SEO features.
2. Front-End SEO Audit
Front-end SEO Audit also referred to as On-page eCommerce SEO audit reviews the website content to ensure that it is optimized for search engines. The review ensures that there are no broken links and that the keywords are properly used throughout the website.
For a website to be correctly optimized, the keywords need to be well applied in the website content, the content headings and sub-headings, the image texts, the website links, content titles among other strategic positions. The keywords also need to be used at a conservative density with alternative (variation) keywords also being used. The audit therefore ensures that all these factors have been put into consideration.
3. Link Profile Audit
The link profile audit also referred to as the off-page SEO audit reviews the inbound links to a given website to ensure that such linkages have been applied correctly. Since search engines mainly rank a websites based on the inbound link authority, then the quality and quantity of backlinks play an important role in eCommerce SEO. Search engines have stringent rules that seek to avoid spam linking and black-hat SEO techniques.
A link profile audit therefore reviews a website links to ensure that they originate from good neighborhoods and that they are not spam. The review also ensures that linking techniques target do-follow pages so as to add SEO value. With search engines tightening their rules on linking, for example with the Google Penguin and Farmer algorithms, website owners need to apply the link profile audit more thoroughly to ensure that their websites do not get penalized and thereby lose out on the SEO work applied to their websites.