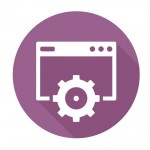 An SEO-friendly ecommerce site is vital to thrive in organic search. Technical bugs, slow loading pages, and poor usability are just a few factors that can hinder the success of your ecommerce SEO marketing strategy.
At Ecommerce SEO Marketing, our team has over 10 years of experience in custom ecommerce site development and web design. Not only have we build online stores countless clients, but we've also developed our own SEO-friendly content management system (CMS) with a built-in shopping cart that's secure and user-friendly.
When you need intuitive and professional ecommerce site design and development services, trust a team that also knows the in's and the out's of ecommerce SEO best practices.