In addition to providing pure-value content here at Ecommerce SEO Marketing, we also offer a number of ecommerce SEO services and solutions. From SEO consulting and coaching programs to complete ecommerce SEO service packages, our team of experts provides a wide spectrum of custom-tailored services to meet your unique needs and budget restraints.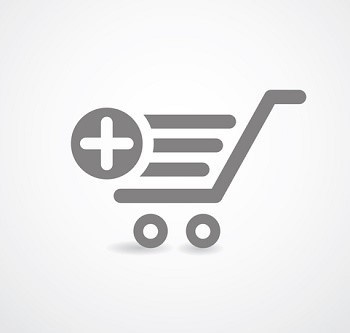 Custom-Tailored Ecommerce SEO Services
Whether you are looking for ways to generate traffic to your own ecommerce store or need to hire an ecommerce SEO team to support your marketing agency, we provide several options to supplement your needs, Find the ecommerce SEO solution that best suits your marketing objectives. Or get a quick briefing on each service by reading more below.
SEO Audits for Ecommerce Sites
Ecommerce SEO Coaching & Consulting
Complete Ecommerce SEO Service Packages
Off-site SEO Link Building Programs
SEO-friendly Ecommerce Site Design & Development
SEO Audits for Ecommerce Sites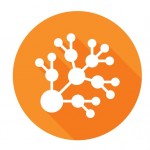 A thorough ecommerce SEO site audit is first phase for those who invest in an ecommerce SEO service package. We also provide SEO site audits as a separate service for qualified companies. Whether you want us to review the work being done by your current ecommerce SEO provider, or want to expose the weaknesses and opportunities present on your website, our SEO audits reveal a wealth of information about the health and performance potential of your ecommerce website.
Some of the elements that we look at when conducting SEO audits for ecommerce sites include:
Site Authority & Performance – site load speed, Google PageRank, domain age, crawl and index rate, etc.
Backlink Profile – volume of external backlinks, number of referring domains, anchor text distribution, and topically-relevancy of referring sources
On-page SEO – how well pages are optimized using current SEO best practices
Competitive Analysis – strategies being implemented by primary competing sites and what it's going to take to outrank them
Social Media Usage – how well social media marketing is being used to support the content marketing and ecommerce SEO strategy as a whole
Unlike some companies that provide ecommerce SEO services and site audits, we conduct our audits manually (with just a little help from a few tools and software platforms.) To learn more, click here.
Ecommerce SEO Coaching & Consulting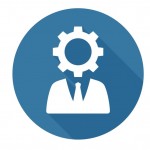 If you have a solid and semi SEO-savvy ecommerce marketing team, then a coaching and consulting could be the perfect supplement to advance your internal SEO department. We provide actionable, custom-tailored ecommerce SEO coaching and consulting programs based on your unique needs. Spanning from how implement proper on-site SEO elements to finding easy and effective link building opportunities, our SEO coaching and consulting programs extend into many facets of ecommerce SEO marketing.
Complete Ecommerce SEO Service Packages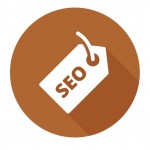 Our ecommerce SEO service packages cover everything you see here, and more. In addition to site audits, on-site SEO, link building, and technical SEO, we also handle other non-SEO strategies like content marketing strategy and social media, to name a few. And like our other ecommerce SEO services, complete packages are also customized to meet your specific marketing objectives and budget restraints. To learn more about our ecommerce SEO service packages and pricing, click here.
Off-site SEO Link Building Programs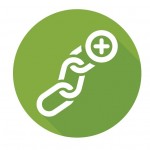 Generating quality inbound links to an ecommerce site is perhaps the most challenging component to ecommerce SEO, as well as the most essential. To compete with Amazon, eBay, and other authoritative online stores, you need a wealth influx of backlinks to help grow your rankings.
As part of our ecommerce SEO services, we place a high degree of emphasis on link building. We offer a private network of 100+ blogs, directories, infomediaries, and other website that topically-relevant and strategically hosted on dedicated IP addresses as well as servers.
Unlike other ecommerce SEO service providers who build links in relentless form, we take a very mindful and natural approach to link generation. If you invest in an off-site SEO link building program, we build a complete spectrum of quality backlinks. This ensure complete transparency and naturalization of your ecommerce site's backlink profile (in addition to uplifted keyword rankings.)
Contextual backlinks from blog posts, articles, and reviews
Optimized image backlinks in static placements
Static, text-based backlinks on relevant blogs (side column links, sponsored header/footer links, etc.)
Directory listing backlinks
Blog comment links and other miscellaneous backlinks
Learn more about how a link building program can be the fuel to fire-up your ecommerce SEO strategy, and click here.
SEO-friendly Ecommerce Site Design & Development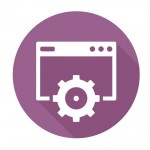 An SEO-friendly ecommerce site is vital to thrive in organic search. Technical bugs, slow loading pages, and poor usability are just a few factors that can hinder the success of your ecommerce SEO marketing strategy.
At Ecommerce SEO Marketing, our team has over 10 years of experience in custom ecommerce site development and web design. Not only have we build online stores countless clients, but we've also developed our own SEO-friendly content management system (CMS) with a built-in shopping cart that's secure and user-friendly.
When you need intuitive and professional ecommerce site design and development services, trust a team that also knows the in's and the out's of ecommerce SEO best practices.