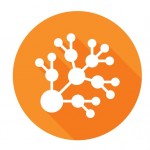 A thorough ecommerce SEO site audit is first phase for those who invest in an ecommerce SEO service package. We also provide SEO audits for ecommerce sites as a separate service for qualified companies. Whether you want us to review the work being done by your current ecommerce SEO provider, or want to expose the weaknesses and opportunities present on your website, our SEO audits reveal a wealth of information about the health and performance potential of your ecommerce website.
Elements of Ecommerce SEO Site Audits
Some of the elements that we look at when conducting SEO audits for ecommerce sites include:
Site Authority & Performance – site load speed, Google PageRank, domain age, crawl and index rate, etc.
Backlink Profile – volume of external backlinks, number of referring domains, anchor text distribution, and topically-relevancy of referring sources
On-page SEO – how well pages are optimized using current SEO best practices
Competitive Analysis – strategies being implemented by primary competing sites and what it's going to take to outrank them
Social Media Usage – how well social media marketing is being used to support the content marketing and ecommerce SEO strategy as a whole
Unlike some companies that provide ecommerce SEO services and site audits, we conduct our audits manually (with just a little help from a few tools and software platforms.) To learn more, click here.